Tantalaul si gogomanul (1994)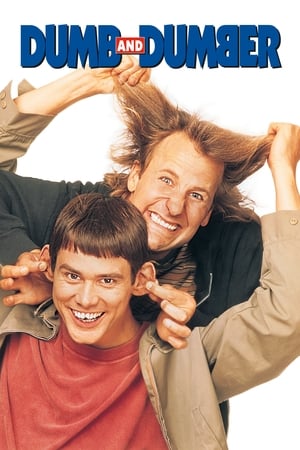 Dumb and Dumber
Overview
Lloyd and Harry are two men whose stupidity is really indescribable. When Mary, a beautiful woman, loses an important suitcase with money before she leaves for Aspen, the two friends (who have found the suitcase) decide to return it to her. After some "adventures" they finally get to Aspen where, using the lost money they live it up and fight for Mary's heart.
Cast
Jim Carrey
Jeff Daniels

Lauren Holly
Teri Garr
Mike Starr

Victoria Rowell

Rob Moran
Hank Brandt
Felton Perry

Brad Lockerman
Zen Gesner
Lin Shaye

Mike Watkis
Harland Williams
Lisa Stothard
Charles Rahi Chun

Fred Stoller

Jesse Borja
Vene L. Arcoraci
Anna Anka

Nancy Farrelly

Marty Fresca
Valentina Marie Lomborg

Kirsten Maryott
Bryan Moss

Rick Barker
Jaclyn Bernstein
Don Shanks
Crew
Chad Oman

Peter Farrelly

Peter Farrelly

J.B. Rogers

Rick Barker

Deborah Moore

Matthew W. Mungle
Brad Krevoy
Sydney J. Bartholomew Jr.
David Collins

Rene L. Moreno